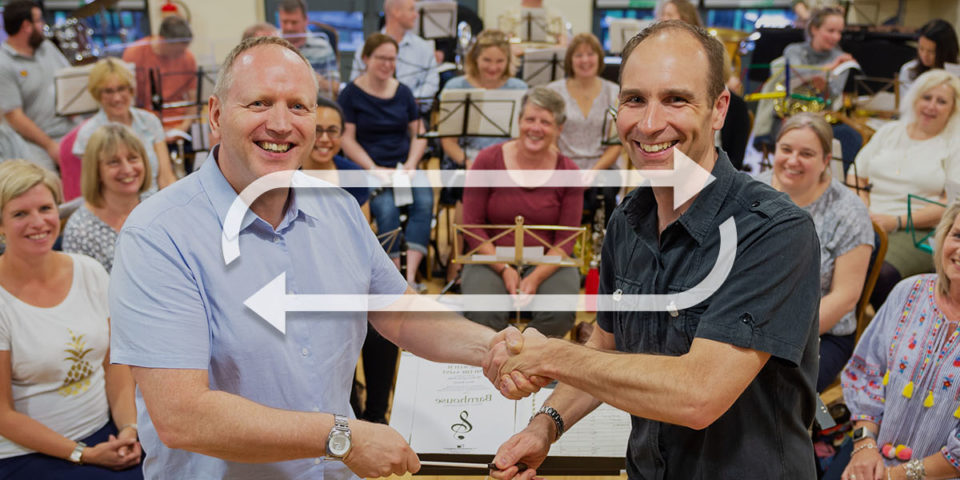 We all know change can be challenging, especially in 2020 as we all know, yet positivity can conquer.
Ben Mason has now secured his dream job and is now officially the Director of Music for the Grenadier Guards.  We are absolutely thrilled for Ben and the timing of his new post works perfectly for an HCB baton 'switch back' as David returns from his sabbatical, refreshed and raring to go, once we can return to rehearsing together and performing.
Everlasting and grateful thanks go to Ben for his talent, knowledge, guidance, and musicianship whilst holding the HCB baton and for steering us so successfully through the last 10 months. We know Ben will keep in touch with us and we will continue to follow his career with great interest. Of course, our next Massed Bands concert is looking very promising too!
Unfortunately, it is not clear at the moment when we will be able to return to any sort of group playing, however, we can assure you that our band ethos, spirit and eagerness to spread musical happiness is as strong as ever!
The definition of 'force for good'; action inspired by a genuine concern with others.  We'll continue as a #ForceForGood.