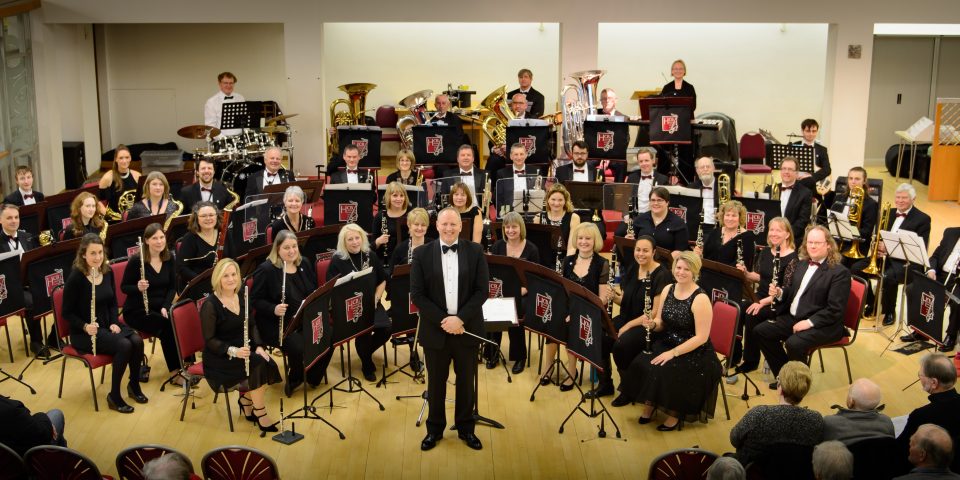 Well! What a start to the year. Our first concert and what a success!
It was a new format for us, billed as 'HCB's Got Talent', with several band members performing solos alongside the band.
It's fair to say that there were differing levels of anxiety ranging from mild trepidation, to outright shaking! But without exception, every soloist enjoyed the experience and some have even put their hands up for another solo!
Our Chair, Cathy McClintock had the following to say after the concert:
"Wow! £600 raised for Bar Hill Church. What a fabulous evening of music. Playing to a full house and proving, without doubt, that HCB's Got Talent!

The twelve solo and section features were performed to perfection, including much anticipation to discover the programme running order, as each piece was drawn from a hat by audience members. 'Russian Roulette' comes to Bar Hill!

Bar Hill Church were the perfect hosts yet again, providing wonderful refreshments. It really was a privilege to perform music and raise funds for the church.

HCB topped the night off by celebrating the bands 25th birthday and cutting their special birthday cake. A tremendous achievement to have 25 years of history as a local community concert band, a force for good, raising funds for many charities.

Here's to another 25 years (at least!)."
The concert was very well received by the church itself. The band received the following congratulatory email:
"Many thanks for a wonderful concert on Saturday evening. Everyone thoroughly enjoyed it and many will look out for your future concerts elsewhere. We made just short of £600 for Church Funds which is amazing. Thank you to all who performed that night you all made a lot of people very happy. Looking forward to doing it again. With best wishes and thanks to you all."
We're looking forward to 2019 already!