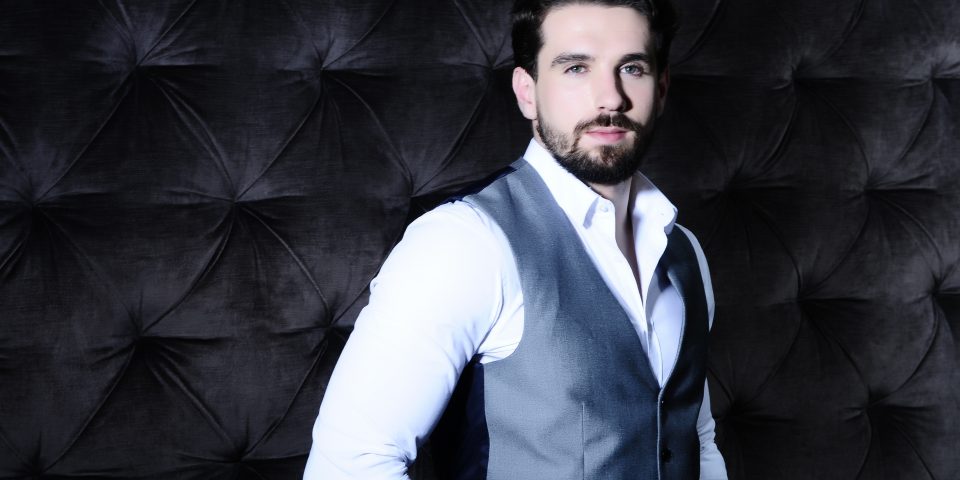 Ash grew up in a dance school based in Cambridge (he literally grew up there as his mum owns it). His grandmother is also an incredibly talented concert pianist so you could say he was 'born into' the Performing Arts.
He was awarded a full scholarship at The Urdang Academy and graduated in 2014 after obtaining a National Diploma in Musical Theatre. It was during his time at The Urdang Academy that he truly discovered his passion for singing and was placed on a vocal focused track that specialised in Operetta and rock opera techniques.
After working in the industry for a while, he decided that as much as he loved singing, he also wanted to try his luck at other things in life.
Performing with HCB means a lot to Ash. He says:
It's an honour to be able to accompany these talented musicians and be singing alongside these incredible singers.
But more than that, Big Band with HCB holds a very special place in his heart. The HCB "Big Band concert" is where he sang in front of his first audience in 2010. It was where he came back to sing for the first time after leaving the industry. But most importantly, it was where he met his future wife!
Ash challenges the audience to enjoy his concert performance half as much as he will!
Want to listen to Ash before the concert? Then visit You Tube for a few examples of his work..