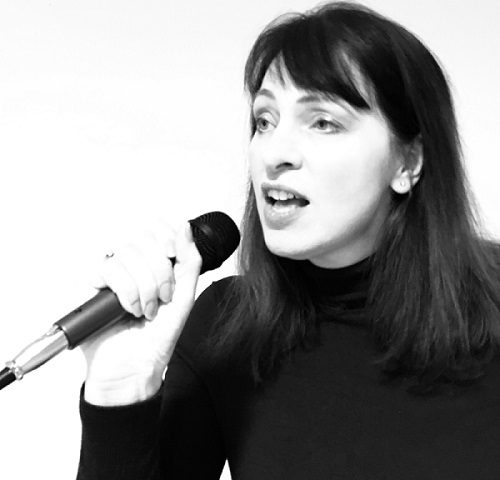 Chloe Grimes is a versatile local singer and performer with a real passion for performing in many genres and guises to encompass Big Band, Swing, Jazz, folk and more contemporary sounds.
Chloe has performed at various major events including The Edinburgh Fringe- " Bakewell Bake off- the Musical" , The Eisteddfod International singing festival, 1940's weekends to name a few. Playing Mrs Pike in a local production of 'Dad's Army' singing "We'll meet again" in front of 'Dad's Army's' original cast member- Ian Lavender remains a particular highlight.
Her most recent acting performance was with local theatre company 'VIva!' portraying Mrs Beech in "Goodnight Mr Tom" for she won her 'best actress award' in the presence of Oscar winner Hayley Mills.